YOU NEED THESE CARDS
OR NOT
IT'S YOUR LIFE!

This is the second deck in the Expert Signature Series
produced by the Expert Playing Card Co.
WHY?
WHY NOT?
Dani DaOrtiz, one of the great magical minds of this or any era, presents his first wholly custom deck of cards!

Designed by antnO Creative (Antonio Martinez), these gorgeous cards have many elements that spring from the personality, life, and jovial nature of Dani DaOrtiz.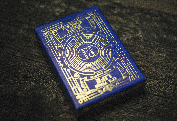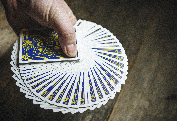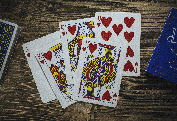 DANI DAORTIZ
PERSONAL STACK
In addition to great design you'll find chubby court cards, a built-in card production, and a few of Dani's fabulous catch phrases. This deck comes in Dani DaOrtiz' Personal Stack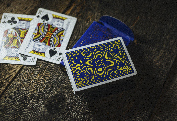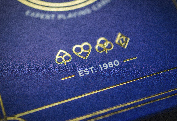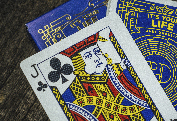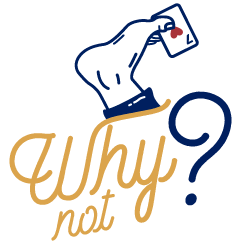 Printed on the finest card stock using our Classic Finish, these cards handle beautifully!
Named Classic because this feels most like what many card handlers are now used to.



ACT QUICKLY TO GET THESE
CARDS BEFORE THEY'RE GONE!!